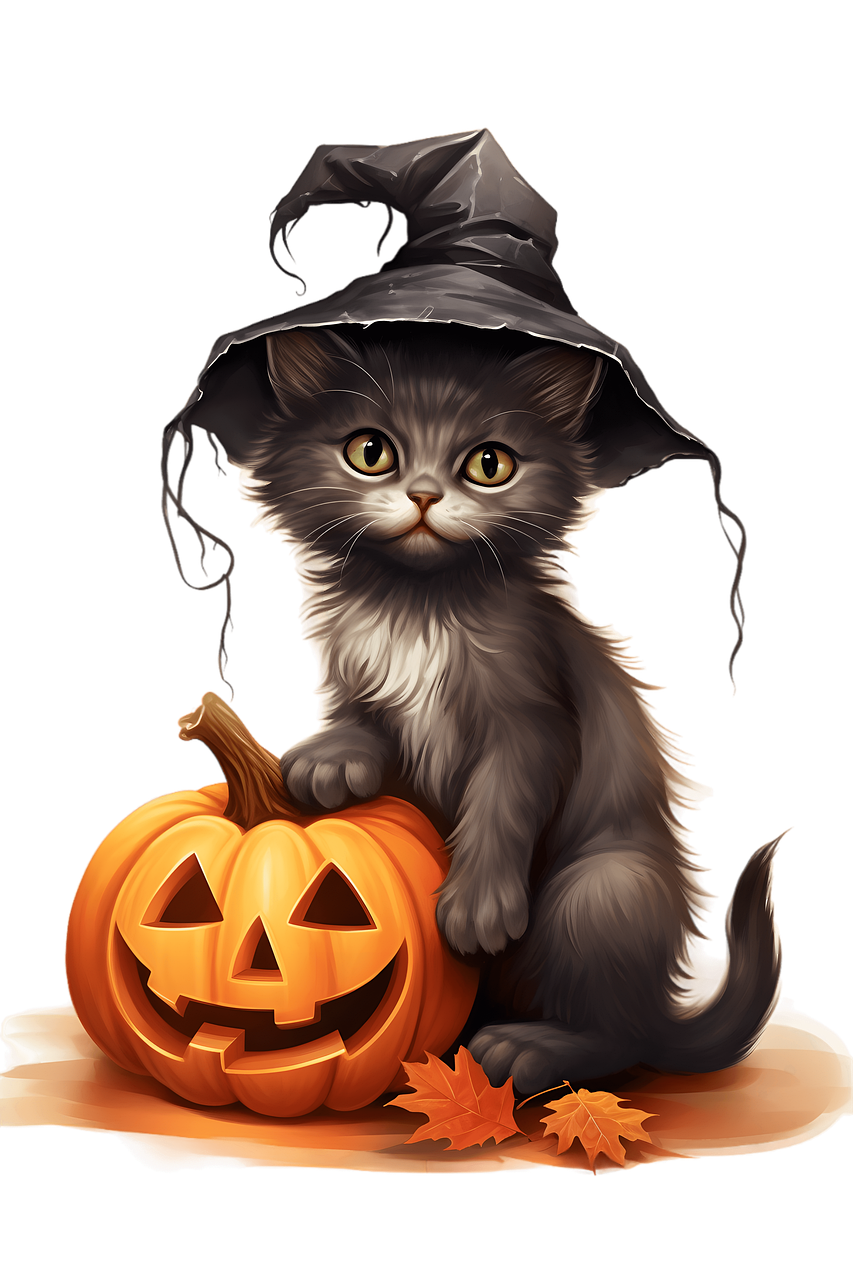 A breeze rustles through a barren tree, its branches scrape sharply at your window. You look out to see a blood moon hanging overhead, a colony of bats passing across it like an angry cloud. A wolf howls in the distance as you watch a black cat begin to cross the road only to stop in the glow of the streetlight, look directly at you, and raise its hackles, baring long, sharp fangs. You take a step back from the window and feel a cold hand on your shoulder, a bit of discolored cloth drapes down your shirt. Shivers prickling your spine, you turn to see a mummy, red eyes glimmering, only inches from your face. After a single sharp intake of breath, you smile at your costumed partner, Halloween is finally here.
If you were to make a list of iconic Halloween images you would most likely include a jack-o-lantern, a witch, and, of course, a black cat. Black cats have been associated with the occult in many parts of Western civilization for nearly 800 years, so it's hardly a surprise that they are so common in our Halloween decorations, costumes, and celebrations. Yet despite our festive enjoyment of these creatures, black cats tend to have a lower rate of adoption and a higher rate of euthanasia than cats with other coat colors. Now if you've ever had a pet cat, or known someone with one, you know that cats of all colors, coats, and sizes can make excellent pets, and black cats are no exception. But sometimes things can go awry and these great pets can find themselves without a home. Even worse, they can end up pregnant, on the streets, and giving birth to new generations of cats who will now be feral. And in the blink of an eye, a few unhoused pet cats can turn into a large number of community cats that can plague people and animals alike.
What Are Community Cats?
The term community cats refers to any unowned cat that is living exclusively or primarily outdoors. This includes stray cats, feral cats, lost or abandoned cats, and even cats that receive intermittent care from community residents. And yes, if you were wondering, community cats are the same species of domestic cat as your house pets, though their lifespan is around 2-10 years instead of 13-17 years for house cats.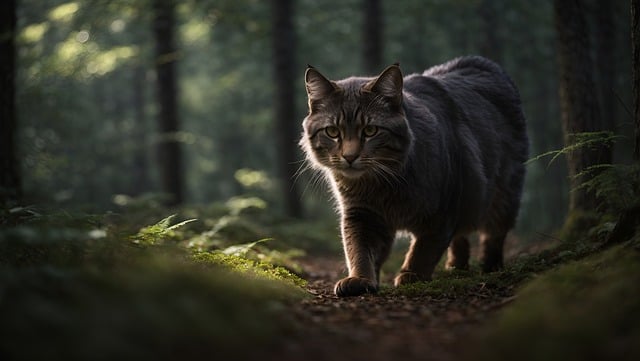 Stray Cats Vs. Feral Cats
Though you might not be able to tell the difference between a stray cat and a feral cat at a glance, there is a very important distinction between these two groups, and being able to recognize which group a cat falls into can help you make sure that any unknown cat that starts visiting your yard gets the help it needs while also keeping you and your loved ones safe. The biggest difference between stray cats and feral cats is simply that stray cats have been socialized to people and feral cats have not. This means that a stray cat once had a home with humans, and has a real chance of being able to find a new indoor home and happiness with a new family. A feral cat, however, is extremely unlikely to ever find peace in an indoor life and instead has made a family with other feral cats. The only exception to this is that feral-born kittens can make excellent pet cats if they are found and socialized with humans at a young age (the younger the better, with 4 months old being generally considered too old to successfully socialize them).
If you have community cats in your area and get a chance to observe them, here are a few signs that can help you determine if they are likely to be stray or feral cats. Stray cats may approach people, houses, or cars, they are mostly solitary, they may meow if you talk to them, they are most active during the day, and they are likely to be dirty. Feral cats, however, will find hiding places to avoid people, commonly live in a colony, won't meow to you, are mostly nocturnal, are likely to have a clean well-kept coat, and may have an eartip. Eartips (cutting the top corner off a cat's ear) are done by veterinarians while a feral cat is under anesthesia for a spay/neuter surgery to easily identify released feral cats that have been spayed or neutered.
Once you have determined which type of cat you are encountering, you can better assess your next step in dealing with them. Keep in mind that both types of cats are very capable of showing aggression or running away if confronted, making it a good idea to call The Bug Dude to have an expert technician handle trapping the cat and bringing it to the local animal shelter, rather than attempting such a feat yourself. Being able to provide the shelter with the likelihood of it being either stray or feral can help them assess the cat and determine the next appropriate step to take. Knowing this information can also help The Bug Dude technician more effectively manage the trapping. Finally, if you believe you have a feral cat visiting you, it's worth keeping an eye out to see if there are more in the area so you can enter into a trapping endeavor knowing the scope of the project.
Are Community Cats a Problem?
The short answer is "Yes." Community cats can cause problems in urban and rural settings and can pose not only an economic and ecological threat, but also a health threat to you, your pets, and your loved ones.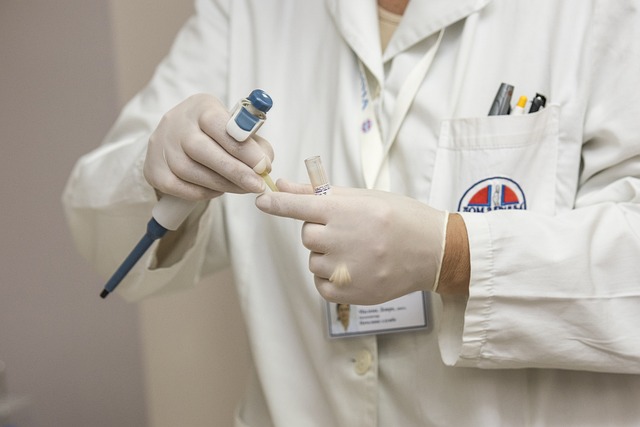 Health Issues Caused by Community Cats
Perhaps the biggest health threat that community cats pose is that they are the most common vectors of rabies in domestic animals. In addition, cats can transmit several different diseases and parasites to people: cat scratch fever, plague, ringworm, hookworm, salmonellosis (caused by salmonella), and toxoplasmosis, to name a few. When it comes to diseases that community cats can pass to your pets, the list is even scarier: FIV (feline AIDS), feline leukemia virus (FeLV), feline panleukopenia virus (FPV), rabies, distemper, and various parasites. These diseases and parasites are generally passed via direct contact with the infected cat, but can also potentially be passed through contact with the cat's feces, or even from a proliferation of fleas caused by these cats (as is potentially the case for plague and typhus). This is especially important to remember as community cats are known for using loose soil (aka gardens and flowerbeds) or sandboxes as their bathrooms.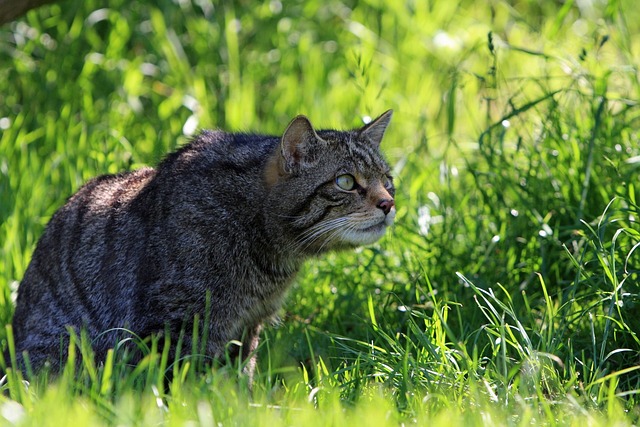 Ecological Impact of Community Cats
Community cats and free-ranging cats (these are pet cats who are allowed to roam free outdoors) are notoriously devastating to native wildlife. If you just look at the numbers, there are about 164 million cats in the U.S., of which roughly 30 to 80 million are outdoors as community cats, and a potentially large portion of owned cats are free-ranging outdoors as well. Thus with tens of millions of these predators running free, it's hardly surprising that cats are possibly the most significant cause of mortality to native birds, mammals, reptiles, and amphibians. In fact, cats have been partially responsible for the extinction of at least 63 species in the wild worldwide. But their ecological impact doesn't stop there, they are known to impact wildlife populations through injury and behavioral changes (like reduced feeding chances due to cat harassment). To give an example of community cats' impact on wild birds, a study was done on more than 80 rehabilitation centers in North America and they reported that cats caused the intake of over 50% of injured birds, and of those nearly 80% died. And while cats can also sometimes kill invasive species like house mice or pigeons, research shows that they haven't done so in numbers great enough to control those species.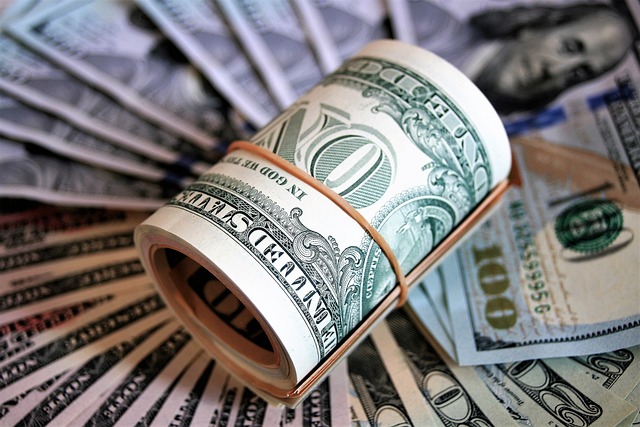 Economic Concerns From Community Cats
The first clear economic concern that community cats present is to anyone raising livestock, especially free-range chickens or other domestic fowl. Yes, these cats will prey on those livestock animals, causing losses for anyone raising them. In addition, a recent study estimated that cat damage and management has cost around $22 billion worldwide in less than 50 years, that's almost $1.3 million a day.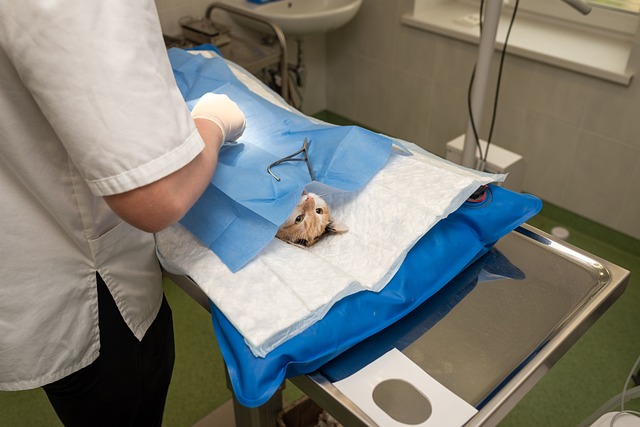 What Can You Do About Community Cats?
As a community, the absolute best thing we can do about community cats is to prevent their populations from rising. The number one way to do this is by spaying and neutering the cats. First, make sure you spay or neuter your beloved pet cat so if they get out of the house they don't end up making more kittens. Second, support TNR initiatives. TNR stands for Trap Neuter Return, a program whereby feral cats are trapped, spayed or neutered, and then returned to their outdoor community. The goal of these programs is to gradually reduce or eliminate feral cat populations by progressively decreasing new generations of cats being born feral. Third, if you, a loved one, a friend, or a neighbor need to re-home your pet cat, bring it to an appropriate animal shelter instead of "setting it free" with feral cats; remember, domestic cats aren't a native species and don't belong in the wild.
And of course, if you are currently having an issue with feral cats, and don't have decades to wait for their populations to decline, give The Bug Dude a call at 800-310-BUGS (2847) and let our technicians use humane live animal traps to catch the cats and bring them to the local animal shelter.
Finally, it's worth noting that though they aren't community cats, owned free-roaming cats are also part of the problem and are at risk by being allowed outdoors unsupervised. If you want your pet to experience the great outdoors, consider building them a catio, appropriately enclosing your yard, or taking them out for walks on a leash (and yes, this is definitely possible, I take my cat out for daily walks on a leash, or perhaps I should really say that he takes me out for daily walks).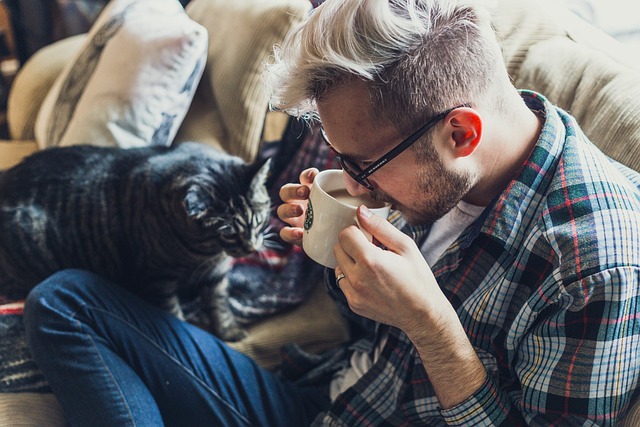 Spaying/Neutering Benefits
Not only are spaying (for female animals) and neutering (for male animals) vital to community cat control, but having these procedures done on your pet cat can greatly increase their health and quality of life. A few major health benefits of spaying and neutering your female cats are: reduced chance of them developing a potentially fatal uterine infection and reduced chance of them getting uterine, mammary gland, and other reproductive system cancers. For male cats, these benefits are: eliminating the risk of them getting testicular cancer and eliminating the potential development of prostatic hyperplasia (a condition that affects the cat's ability to defecate). In addition, a 2013 study showed that spayed cats lived 39% longer than intact female cats, and neutered cats lived 62% longer than intact male cats. That's a lot more time with your beloved fur baby!
Additional benefits of spaying and neutering your pet cats are that it can help reduce behaviors that can exasperate both you and your cats. By spaying and neutering your cat, especially when it's done when the cat is under 5 months old, you can drastically reduce mating-related behaviors. A few examples of these behaviors are: spraying, yowling, roaming, and fighting. Not only will this make the house more peaceful for you, but it will give peace to your cat who otherwise can be plagued by intense and unnecessary hormonal urges. And these benefits also apply to spayed/neutered feral cats, which can give some needed relief to inundated homeowners.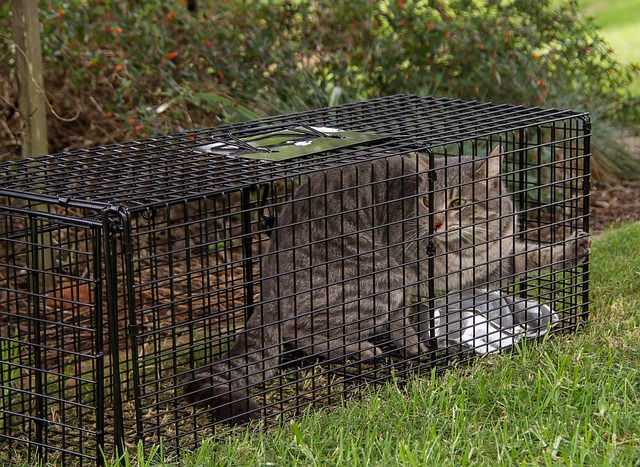 When To Call The Bug Dude
If you are having an issue with one or multiple cats invading your yard (and you're sure it's not your neighbor's pet), and you're ready to end the long nights of howling cats, the unexpected finding of cat droppings, and the terrifying catfights, and reclaim your territory, then it's time to call in the experts. Just call The Bug Dude at 817-354-5350 and let our experienced technicians humanely trap those pesky cats and take them to a local animal shelter to be appropriately taken care of. With years of experience dealing with live animal trapping, our technicians know every trick in the book when it comes to finding ways to entice clever animals into traps. From understanding animal behavior, to knowing their favorite foods, to clever tricks to employ to make a trapping program successful, our technicians will work hard to make sure they can eliminate the community cats from your property.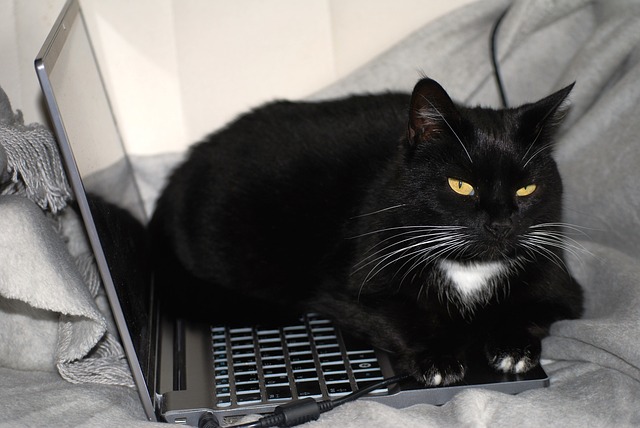 This Halloween if you notice a black cat crossing your path, don't worry about the superstitions, but do keep an eye out for if it has a collar, and be ready to call The Bug Dude at the first sign that community cats have taken over your yard.
Further Reading:
"Mesquite resident says stray cat problem out of control" – Katy Blakey, NBC DFW
"Free-ranging and Feral Cats" – Alex Dutcher (Hallux Ecosystem Restoration, LLC), Kyle Pias, (Hallux Ecosystem Restoration, LLC), Grant Sizemore (American Bird Conservancy), and Stephen M. Vantassel (Wildlife Control Consultant, LLC), Wildlife Damage Management Technical Series, U.S. Department of Agriculture Animal & Plant Health Inspection Service Wildlife Services
"Feral and Stray Cats An Important Difference" – Alley Cat Allies
"Why you should spay/neuter your pet" – The Humane Society of the United States
"Outdoor Community Cats" – Aggieland Humane Society
"Coat Color and Cat Outcomes in an Urban U.S. Shelter" – Robert M. Carini, Jennifer Sinski, and Jonetta D. Weber, Animals (Basel)
"Why Black Cats Are Associated With Halloween and Bad Luck" – Elizabeth Yuko, History, A&E Television Networks, LLC.
"The impact of free-ranging domestic cats on wildlife of the United States" – Scott R. Loss, Tom Will, & Peter P. Marra, Nature Communications
Author Bio: Alissa Breach has been gaining knowledge and experience around pest control concerns over the last 14 years while working for Mid-Cities Pest Control. She has a creative writing BA from UW-Madison and is always pursuing new and interesting writing projects.