Termites are difficult pests to detect, as they typically enter through the soil. They eat their way through the structural wood of your home and before you know it, can cause significant and costly damage. If you have termites in your home, fast action is required to prevent further damage to your home or other structures. Give us a call for a thorough inspection and review of treatment options. We provide professional pest control in Fort Worth and the surrounding regions.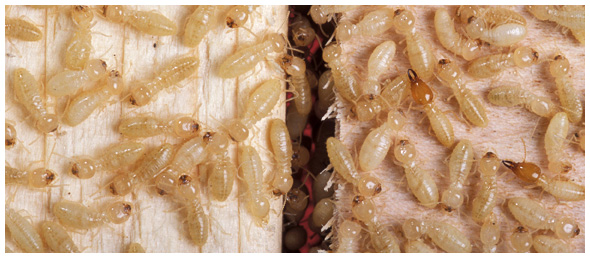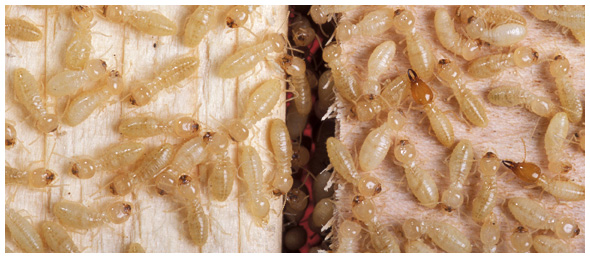 Prevention of termites by denying them the conditions they favor goes a long way in termite prevention. Unfortunately, termites may occur despite a homeowner's best effort. The best means of preventing costly damage to your home is by utilizing the following tips, along with routine professional pest control in Fort Worth
The prevention tips homeowners can use as a termite deterrent include:
Use synthetic wood or other similar building materials for garages, fences, decks or other structures that contact the soil.
Remove any wood piles, untreated fence posts, tree stumps and buried scrap wood near structures. Do not leave brush piles near your home.
Keep wood piles off the ground to prevent any contact with soil. For example, building materials or firewood should be elevated off of the ground on concrete blocks or slabs or other non-wood materials.
Keep attic, crawlspaces and foundation areas well ventilated and dry to deter the moisture that attracts termites.
Repair foundation cracks and seal openings on exterior walls to prevent termites from entering.
Keep wooden exteriors of your home well-maintained and sealed with paint or stains. Caulk cracks around windows, doors and fill any holes in the wood structure appropriately. In addition, seal all intrusions such as where gas lines or water lines enter the home.
Keep gutters and downspouts clear of leaves so moisture does not build up. Use splash guards to direct rain water away from the home's foundation.
Keep trees and shrubs trimmed and not touching the house.
Regularly inspect porches, decks and foundation wood for signs of termites. If you see signs of termites call a professional for pest control in Fort Worth.
Repair leaking outdoor faucets, or other leaks that provide the moisture termites love.
Crawl spaces should be covered in plastic by a minimum of 90% coverage.
Repair any rotted wood on your home, as well as exterior repairs that may allow termites an access point. This includes leaky roofs, and keeping gutters clean.
Direct sprinklers to spray away from your home. If water contacts the walls shorten the spray to not contact home or near the foundation.
Use attic ventilation to reduce humidity.
Inspect the home's foundation for mud tubes. Termites use these to reach your home. If you see cracked or loose paint, tap it. If it sounds hollow termites may be present.
Firewood should be stored at least 20 feet away from the home, and elevated off of the ground.
Don't use wooden trellises on exterior walls.
Don't use mulch against your home. Mulch should be of non-wood material and at least 6 inches away from the foundation to prevent moisture.
If your basement routinely floods, consider having a sump pump installed to pump the water away from your home.
Have your home and surrounding structures routinely treated with professional pest control in Fort Worth for the best defense against termite infestation.
Termites can't be controlled with DIY treatments by homeowners. Once termites are spotted damage is typically already present. Immediate action by professional pest control in Fort Worth is required to stop costly damage to your home.