It's February, a time of icy cold storms, and heart-warming Valentine's Day celebrations. Whether you'll be celebrating with friends, significant others, or family, this holiday of love is filled with beloved traditions that bring a smile to our faces. And while you could probably list a dozen wonderful Valentine's Day traditions, what do you know about the origins of this lovely day? For example, did you know that Saint Valentine wasn't just one person? There are 2 early Christian martyrs named Saint Valentine for whom the day is named, each with his own lore of good deeds and Valentine's Day inspiration. And though February 14th has been "St. Valentine's Day" since the end of the 5th century, it wasn't until the Middle Ages (roughly 900 years later) that the day first became associated with love and romance. Now, when it comes to sending a valentine to a loved one, though the very first one was sent in 1415, it didn't become a tradition until the 1600s, and it wasn't until the 1840s that mass-produced Valentine's Day cards were made available. What about gifts? Well, it was also in the 1600s that giving flowers became a popular custom as a romantic gesture. And that oh-so-familiar heart-shaped box of chocolates? It was first introduced in 1861. Not surprisingly, with that kind of history behind them, the 3 most commonly purchased Valentine's Day gifts are candy/sweets, greeting cards, and flowers. And while those may top your list as well, there are a whole slew of types of gifts you can give your loved ones, from jewelry to event tickets, to perfume/cologne, and so much more.
But was does Valentine's Day have to do with pest control? Apart from the nickname "love bug," bugs don't generally feature into the holiday spirit. And while you are unlikely to gift your loved one a bug-related gift, there is one pest whose presence in your home may just make you opt for an extra bottle of perfume or cologne as your Valentine's Day gift this year: the stink bug. This pest is aptly named, as it is known for the foul odor it emits; and unlike the alluring power of a pleasant aroma, this little bug's scent is sure to put a halt to any romance planned for Valentine's Day.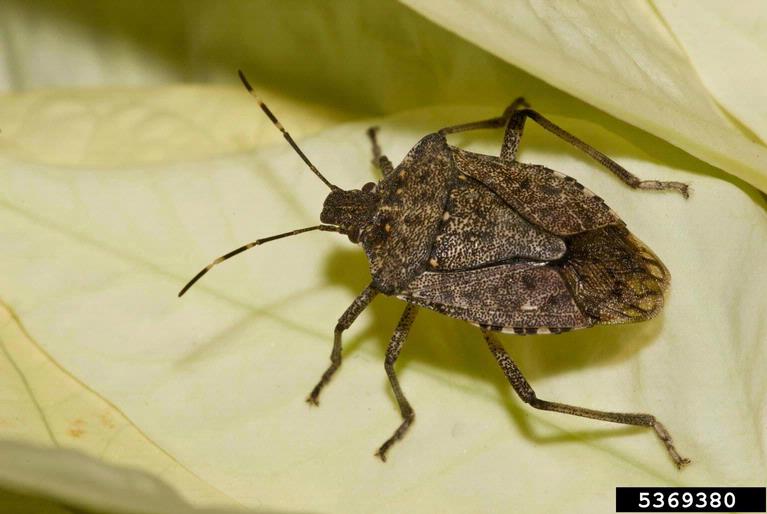 What do Stink Bugs Look Like?
There are a lot of kinds of stink bugs out there. In the world there are over 5,000 different types of these critters, and over 200 species in the U.S. and Canada, so it's no surprise that there is a lot of variation in the appearance of these pests. Their coloration can range from gray to brown to green or even orange-red. But while their color and markings can vary greatly, there are a few common traits they all share. They are six-legged, have 2 antennae, have 2 wings that are folded on their backs when not in use, and they are approximately 2 cm long. Perhaps the biggest similarity, however, is that they all have a shield-shaped body, which has given rise to their alternate name: shield bug.
So which stink bug are you most likely to face in your North Texas home? While there are several varieties you could encounter, the one causing the most concern at the moment is the brown marmorated stink bug. This pest is an invasive species, which means there are no natural predators for it in the U.S., allowing its populations to surge to immeasurable numbers. This particular pest is about 17 mm long as an adult, and has varying shades of brown on both its upper and lower body surfaces. Their antennae have alternating dark and light markings, and adults have dark and light markings on their abdominal segments from the protruding margins of their wings while they are at rest.
These pests have the life cycle of a true bug: egg to nymph to adult. Their eggs are elliptical (approximately 1.6 mm long) and are light yellow to yellow-red in color. When laid, they are attached to the underside of leaves in masses of around 20 to 30 eggs. Nymphs will go through 5 instars (development stages), progressing in size from 2.4 mm to 12 mm long.
As they develop, their abdomen will progress from a yellowish red to off-white with reddish spots. They have deep red eyes, they don't yet have wings, and their legs, head, and thorax are black (with black and white markings present on the back legs). Each year, there will be approximately 2 generations of stink bugs born, with eggs hatching within only 5 days of being laid.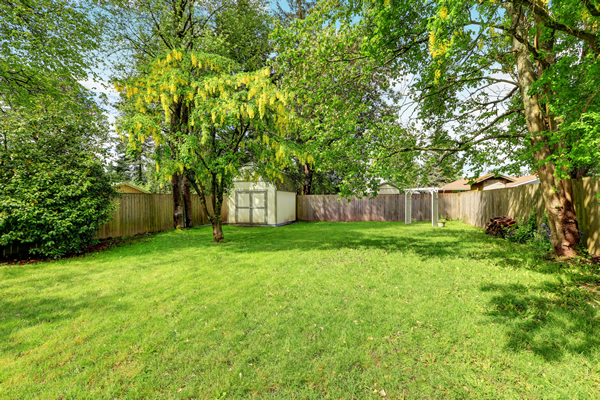 Where do Stink Bugs Live?
Stink bugs live throughout the world, with the brown marmorated stink bug being native to China. This particular pest has become an invasive species in South Korea, Japan, Switzerland, Italy, France, Greece, Hungary, Canada, and the United States (having been verifiably found in at least 46 states since it was first discovered on our shores in 1998).
During the warm months, these pests will live outdoors on or near their sources of food. However, in fall, when the temperatures begin to drop, they will search for warm, protected sites to overwinter, and this is when your home can look extremely appealing to them. You are most likely to see active stink bugs in your home during late fall and early spring; in the fall they will be entering your home before they go into diapause (a hibernation-like state) for the winter; in the early spring you will notice activity again as they leave your house and venture out into your yard and garden to feed and reproduce.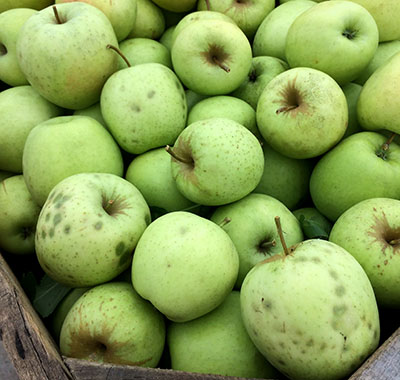 What do Stink Bugs Eat?
Though most types of stink bugs eat plants, some will consume other insects. The brown marmorated stink bug feeds on a wide variety of plants, both agricultural and ornamental. Some of their most common food choices include: fruits (i.e. apples, peaches, apricots, figs, and citrus fruits), crops (i.e. beans, corn, tomatoes, okra, peppers, and soybeans), tree of heaven, black walnut, cherry trees, maple, ash, a variety of flowers, and much more. When they feed, they are often known to consume all parts of a plant, which includes flowers, leaves, stems, buds, and seeds. But even if they don't consume a plant entirely, they can do significant damage. For example, when these pests feed on fruits or vegetables, they cause significant damage to the food items, affecting the taste, texture, and appearance of the item, and rendering it unmarketable as a fresh product.
Are Stink Bugs Dangerous?
To humans and pets, stink bugs are relatively harmless. They cannot sting or bite, but they will emit a very unpleasant odor when threatened or crushed. This odor, which gives them their name "stink bug" is their primary defense against predators in nature. After all, who would want to eat something that smells absolutely awful?! Though not severely dangerous to people, this smell can cause allergic reactions (primarily rhinitis and/or conjunctivitis) for some who are sensitive to it, and can cause dermatitis if the bug is smashed against someone's skin.
In addition, they are not a threat to the structure of your house; however, if you decide to try to vacuum up these critters when they invade your home, you can end up with a very stinky vacuum for quite some time.
They are, however, quite dangerous to your beloved garden, landscaping, and to crops as a whole. In addition to damaging fruits and vegetables to the point that they are not fit for human consumption, they can damage the plant itself, leaving it deformed, weakened and open to attack by disease. With the brown marmorated stink bug being an invasive species, its numbers can quickly get out of hand and cause vast amounts of damage.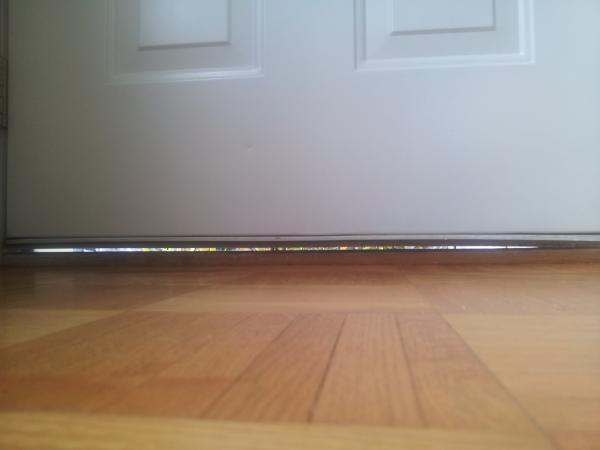 How do you Eliminate Stink Bugs?
If stink bugs have already taken over your home, or if you think you've seen some flying around your house and yard, call The Bug Dude at 800-310-BUGS and have our expert technicians out to evaluate the situation and put together a treatment plan designed to fit your needs. Though it might be tempting to try DIY methods for these pests, you can quickly find yourself in a very smelly situation, or worse, you can find all your hard work on your lawn or garden destroyed in the blink of an eye.
So as you plan your Valentine's Day celebration, don't forget that though pest control may not be the fancy gift you'll be giving your loved one this year, making sure that no smelly pests are around to ruin your special day may be just exactly the right gift you can give yourself.
Further Reading:
"Brown Marmorated Stink Bug" – United States Environmental Protection Agency
"Brown Marmorated Stink Bug" – Dalton Ludwick, Texas A&M Extension Entomology
"Brown Marmorated Stink Bug" – Michael J. Skvarla, Assistant Research Professor of Arthropod Identification, PennState Extension
"Why Do Stink Bugs Stink?" – PCT
"Keeping Stink Bugs Out" – PCT
Author Bio: Alissa Breach has been gaining knowledge and experience around pest control concerns over the last 13 years while working for Mid-Cities Pest Control. She has a creative writing BA from UW-Madison and is always pursuing new and interesting writing projects.