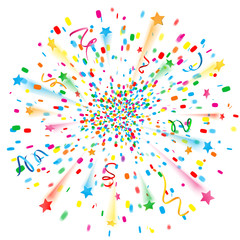 The festivities of Christmas and New Year's may be over but at Mid-Cities Pest Control that doesn't mean the celebrations have ended. 2019 marks our ruby anniversary. Yes, that's 40 years happily serving the metroplex.
When Mid-Cities Pest control was founded, a gallon of gas was just $0.86, you could get a cup of coffee for $0.83, the Academy Award for Best Picture went to The Deer Hunter, and Sweeney Todd: The Demon Barber of Fleet Street won the Tony Award for Best Musical. And though a lot has changed since then, and the company has been passed on from father to son, the principles at the heart of Mid-Cities Pest Control have remained the same. We are, as always, committed to providing excellent service at affordable prices.
So help us celebrate this momentous anniversary as we strive to give back to the communities that have helped us grow over the years by continuing our food drive benefiting the Arlington Life Shelter. Purchase a General Spray¹ for the special price of $79.95* + tax/fees with the donation of 3 canned goods and keep your home pest free while helping out those in need get through the dark and cold of winter.
¹Covers general pests (spiders, centipedes, millipedes, American roaches, fire ants, pill bugs, earwigs, & crickets) inside the home & on the exterior perimeter of the home only.
*Offer valid for homes under 3,000 sqft. Please call 1-800-310-BUGS for pricing for homes over 3,000 sqft.