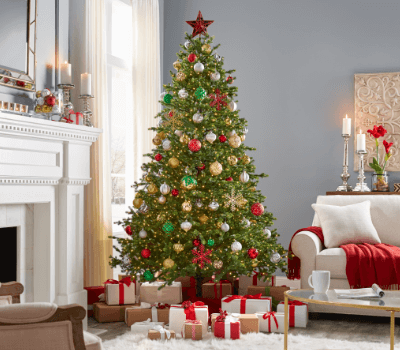 Brightly colored lights bedeck rooflines, wreaths adorn doors, and everywhere you go the scent of pine fills the air; Christmastime has arrived! It's the season of joy, love and peace, where good tidings ring out and a happy song seems to always be playing. And though December has only just begun, you can feel the cheer of yuletide as you wrap presents, bake cookies, and decorate your Christmas tree, eagerly awaiting visits from family and friends as you celebrate the wonder of Christmas.
But family and friends aren't the only only ones gathering in your home this season. As winter settles in, you can find your cozy home is as enticing to pests as it is to you, and while you're looking to snuggle in by a fire sipping hot cocoa, bugs will be looking for a warm, sheltered spot complete with water and food sources to thrive in during the cold months outside.
Still, these pests needn't ruin your festivities. Just give us a call at 817-354-5350 or 1-800-310-BUGS and set up an appointment to get your home treated before your celebrations are in full swing, so you don't have to worry about spiders decking your halls with webs or visions of roaches dancing in your head.
And in the spirit of peace on Earth and goodwill to all, we will be doing a food drive benefiting the Arlington Life Shelter as part of this Christmas Special. Get a General Spray¹ for $79.95* + tax/fees with the donation of 3 canned goods and keep your home ready for magical silent nights while also helping out a good cause. After all, it is the season of the heart, so help make it the most wonderful time of the year.
¹Covers general pests (spiders, centipedes, millipedes, American roaches, fire ants, pill bugs, earwigs, & crickets) inside the home & on the exterior perimeter of the home only.
*Offer valid for homes under 3,000 sqft. Please call 1-800-310-BUGS for pricing for homes over 3,000 sqft.