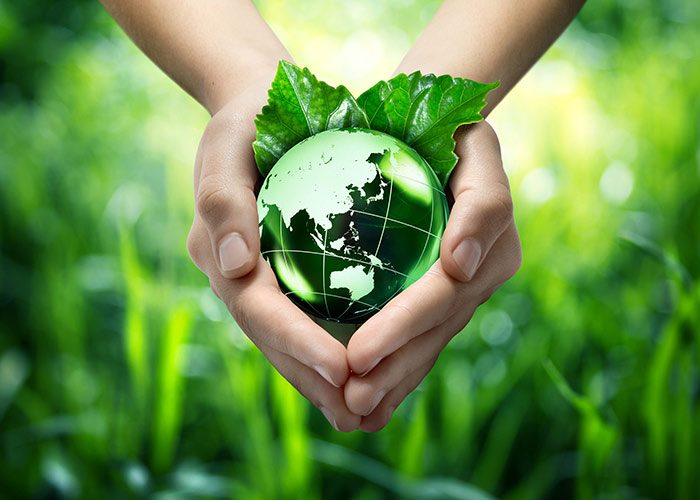 Celebrate spring this year by going green with Mid-Cities Pest Control. We are happy to announce two ways for you to celebrate Earth Day (or every day) with us starting in 2019.
The first is a treatment option we've been proudly offering for several years: organic pest control. Though not every pest can be treated with an organic option, we always strive to provide our customers with the greatest array of options possible, and for general pests, organic options are highly effective and leave behind only a bit of a scent of Rosemary. Not only is organic better for the environment, it also has the benefit of added peace of mind for those with health concerns who otherwise might not be able to have pest control treatments in their home.
The second option, which we just introduced in March 2019, is to join us in going paperless. We've recently implemented a new software, which is allowing us to make the switch from paper* to a more Earth-friendly and convenient electronic invoice system. With this new system, you will not only receive an email with your treatment information for the day, but you will also have a customer portal so that you can see your service history any time you like without having to keep paper files. This means that every time you receive your invoice in your inbox, can know you've done your part in making the world just a little bit greener.
And since this is a celebration, mention that you read this post and receive $10 off your next service.
*for those who need or would like paper invoices, simply request it and we will be happy to accommodate