As June arrives in Texas, one of your first thoughts, other than the heat, is probably of Father's Day and the many delightful ways you can celebrate dad. Among the many possibilities is most certainly a relaxing evening in the yard, when the temperature has dropped enough to make sitting outside with a cold beverage and good company an all-around pleasant experience. That is unless some uninvited "fathers" (quite literally) crash the celebration.
If you've spent any time outdoors in Texas at night, especially near a light source, you have undoubtedly encountered the lumbering June bug. These moderately sized beetles are infamous for gathering around light sources in the early summer nights and for bumping their way around homes, often audibly hitting windows or smacking into people in their awkward flight patterns. Though it's not known exactly what entices the June bugs to the light sources, it has been documented that the majority of these bugs that are clumsily flying around your lights are male June bugs, and since June is a major reproductive season for these pests, the majority of them will in fact be fathers. But how do you keep these new "fathers" from wrecking the day for your dad? Read on to find out more about these pests and then call The Bug Dude at 800-310-BUGS (2847) to keep the holiday bug free.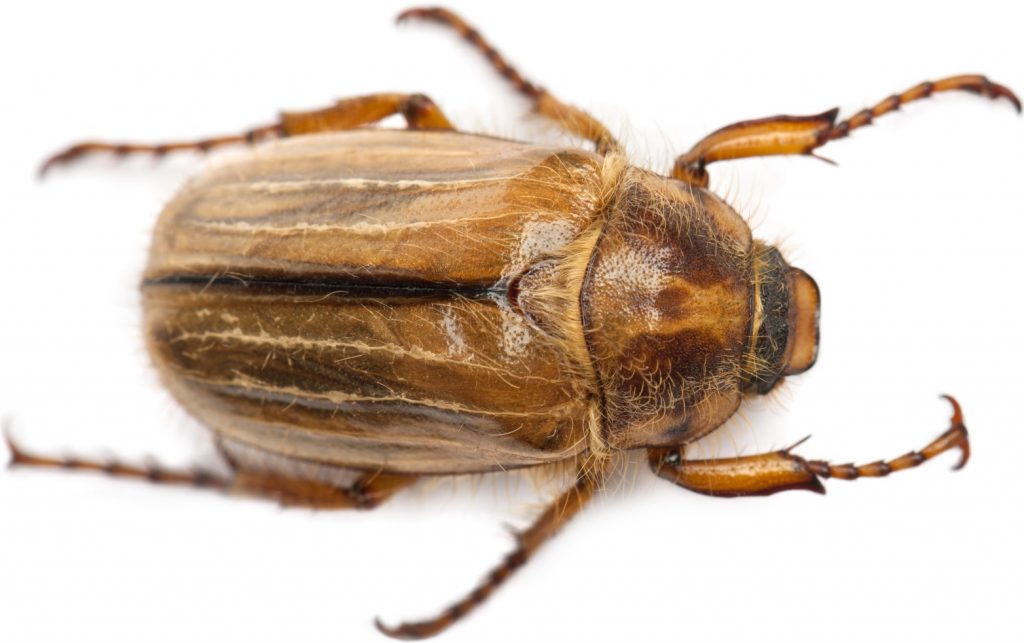 What do June Bugs Look Like?
June bugs are a reddish brown beetle of about 1/2 to 5/8 inches in length. They have shiny wing covers (called elytra) that form a hard shell when the insect is not in flight, and 3 pairs of legs, which are particularly sticky and allow the beetles to cling to a variety of surfaces. In their larval stage, they are white grubs that can be up to 1 inch long, are "C"-shaped, and have a cream-colored body and brown heads. Though the adult June bug is more easily discovered in your yard, the larval (white grub) stage is significantly more destructive.
Why are they Called "June Bugs"?
The terms "June Bug", "May beetle" (another common term for June bugs) and "white grub" (the larval state of June bugs) can be generically applied to over 100 species of scarab beetles in Texas, though some species, such as Phyllophaga crinita are more common than others. They get their moniker due to their prevalence and notability during the adult phase of their life cycle. These beetles begin to emerge from the ground as flying adults in spring, with the peak of their flights occurring in mid to late June in Texas. During this time, they will reproduce and females will deposit their eggs (each female can lay around 75 to 100 eggs) between 2 and 5 inches deep in soil, while males will continue their flights around light sources. Within 3 to 4 weeks the eggs will hatch and small white grubs will emerge into the soil. They will then proceed through several stages of development over the next 1 to 2 years before emerging as adults.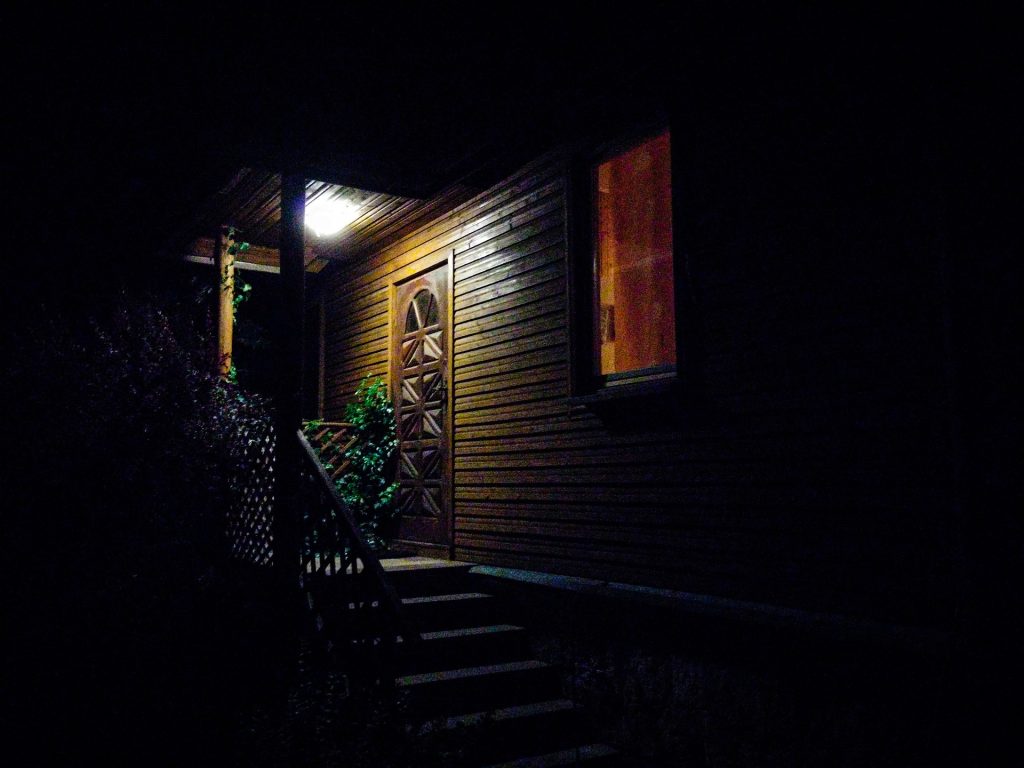 Where do June Bugs Live?
June bugs can be found throughout the United States. As adults, they are nocturnal feeders and are drawn to sources of light, making interactions with them around your home difficult to avoid. During the day, they can be found on porches, clinging to window screens, and nearby other nighttime light sources, though in many cases the ones you encounter in daylight are already dead. As grubs they live between 3 and 6 inches deep in soil. They are particularly common in Texas turfgrass, especially Bermudagrass and St. Augustine grass.
What do June Bugs Eat?
In both adult and larval stages June bugs feed on vegetation. As adult beetles, they are particularly fond of leaves and are known to feast on grass, flowers, fruit, and food crops. Though they can cause damage to yards when feeding in their adult form, the greatest destruction is from their larval (white grub) stage. White grubs feed on the roots of grasses, weeds, vegetables/crops, and ornamental plants.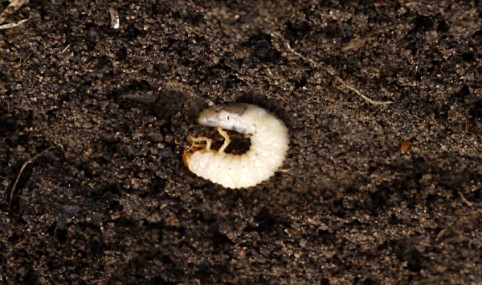 Are June Bugs Dangerous?
In all stages of their life cycle, June bugs are not harmful to humans or pets, though the adults can be a significant nuisance, particularly when attempting to spend time outdoors in the evening. The safety to your lawn, however, is a different matter and June bugs in their larval stage can cause severe destruction in your yard. Most notably, when there is an abundance of white grubs in the soil (more than 5 grubs per square foot) they can destroy grasses and plants. If you see your lawn yellowing or browning in patches in the spring or fall and the turf can be rolled up like a carpet, that is a sure sign that grubs have attacked your yard.
Additionally, white grubs are a tasty treat for many animals and large concentrations of them will make your yard a favorite buffet for pests like skunks, raccoons, armadillos, and moles. These animals will do further damage to your lawn by digging for the grubs, and can become a significant problem in their own right if they decide to make your house their home. See our articles on raccoons, armadillos, and moles for more.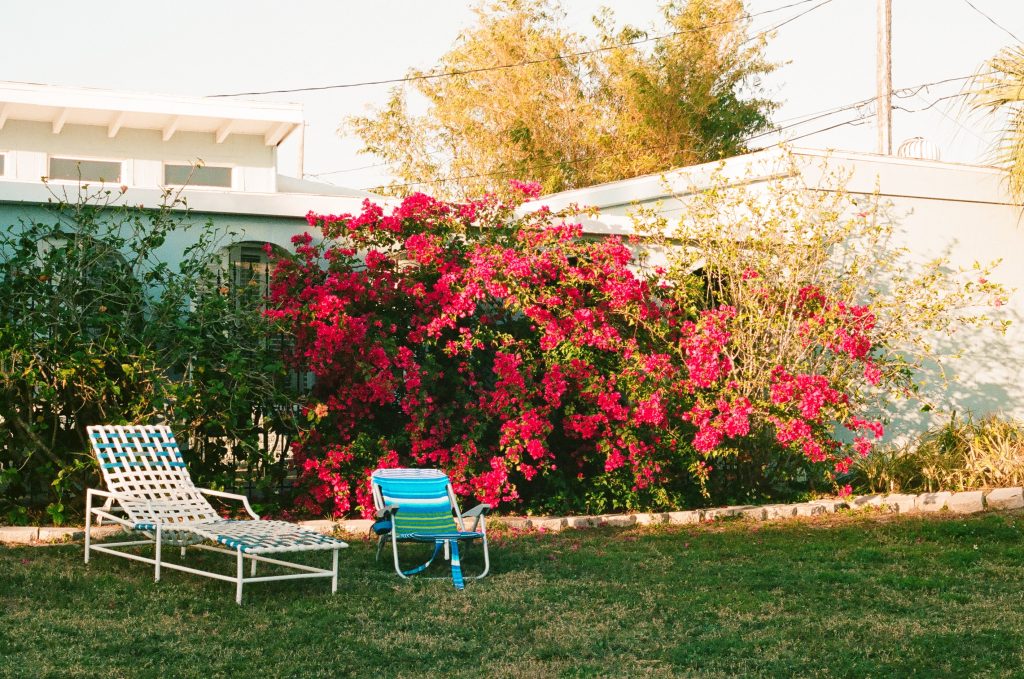 How do you Eliminate June Bugs?
When it comes to eliminating June bugs, the axiom "an ounce of prevention is worth a pound of cure" couldn't be truer. The best way to eradicate a June bug infestation isn't to treat for the bugs themselves, but to control their larval stage and prevent them from ever growing into adults. Reducing white grub populations in your yard not only keeps the potential exponential growth of June bug infestations at bay, it is also the most important step in protecting your yard from severe damage. In addition to getting expert advice by calling The Bug Dude, it is helpful to keep your yard healthy and robust. Here are a few ways to keep white grubs from making your yard their preferred home:
Overseed thinning areas of turf
Regularly dethatch your lawn
Maintain proper irrigation and fertilization
Regularly aerate your soil
Don't cut your grass too short in the summer
If you are seeing signs of white grub damage in your lawn (or seeing the grubs themselves) or if you have a large population of adult June bugs flying around your home immediately call The Bug Dude at 800-310-BUGS (2847) and have one of our experts identify the problem and put together a treatment plan to get your yard back to a healthy, peaceful state in time for Father's Day.
Further Reading:
"June Beetle" – Field Guide to Common Texas Insects – Texas A&M AgriLife Extension
"White Grubs and June Bugs: Lawn Party Crashers" – Nathan Riggs – Garden Style San Antonio
"How to Get Rid of June Bugs" – David Beaulieu – the spruce
"May/June Beetles" – P.J. Liesch, UW-Madison Entomology – University of Wisconsin-Madison Wisconsin Horticulture Division of Extension
Author Bio: Alissa Breach has been gaining knowledge and experience around pest control concerns over the last 12 years while working for Mid-Cities Pest Control. She has a creative writing BA from UW-Madison and is always pursuing new and interesting writing projects.
Images
Photo by Riley Pitzen