Spring is back in North Texas, and you know what that means? So are the bugs. Yes, with our weather we have pests year-round, but spring is when they start to really come out in force. Perhaps one of the most notorious spring pests is the carpenter ant, an ant known for its destructive ability, and responsible for many expensive household repairs. And if you want to know more about this menace, check out the links for carpenter ants included in this article. For while carpenter ants are a definite threat to your house, there is another pest known for amassing in homes in springtime, causing plenty of emotional distress: the millipede.
While millipedes won't win any awards for most dangerous or damaging pest, if you ask around, you'll find they tend to rank highly on people's list for the most creepy. But what do you really know about these pests, other than that you'd rather not see them crawling around inside your home? Read on to find out more about the pest that may just be poised to give you a spring scare.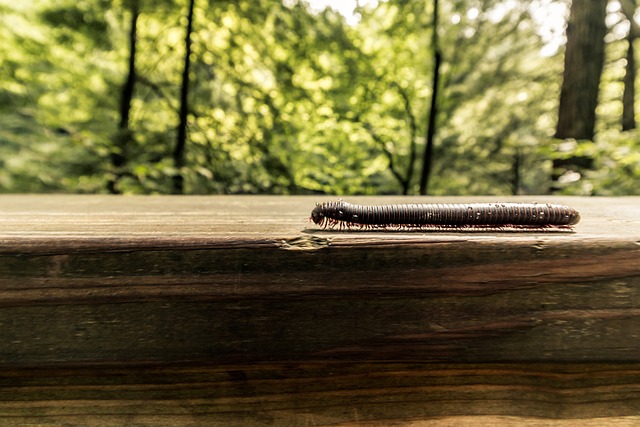 What do Millipedes Look Like?
When you first set out to describe a millipede, you may find yourself referencing a similar, and often confused, pest, the centipede. Though both of these pests are arthropods, rather than true insects, they are distinctly different bugs. To start with, as their name suggests, the millipede has a particularly large number of legs. While their name implies that these pests could have 1,000 legs, the reality is more commonly in the range of 60 to 180 legs per pest (that's still a lot of legs!). Unlike the centipede, millipedes have 2 pairs of very short legs per body segment, which give a wave-like appearance when in motion, and cause this pest to move slowly. Another difference between these 2 pests is that millipedes have a long, rounded body and actually look more like a dark earthworm with legs than the more flattened centipede. In general, millipedes are dark brown, with a hard exoskeleton. They are usually around 1 to 1.5 inches long, though some species can get over 5 inches in length.
When they die, or if they are disturbed (i.e. touched), they will curl up into a "C" shape or a tight coil and remain motionless.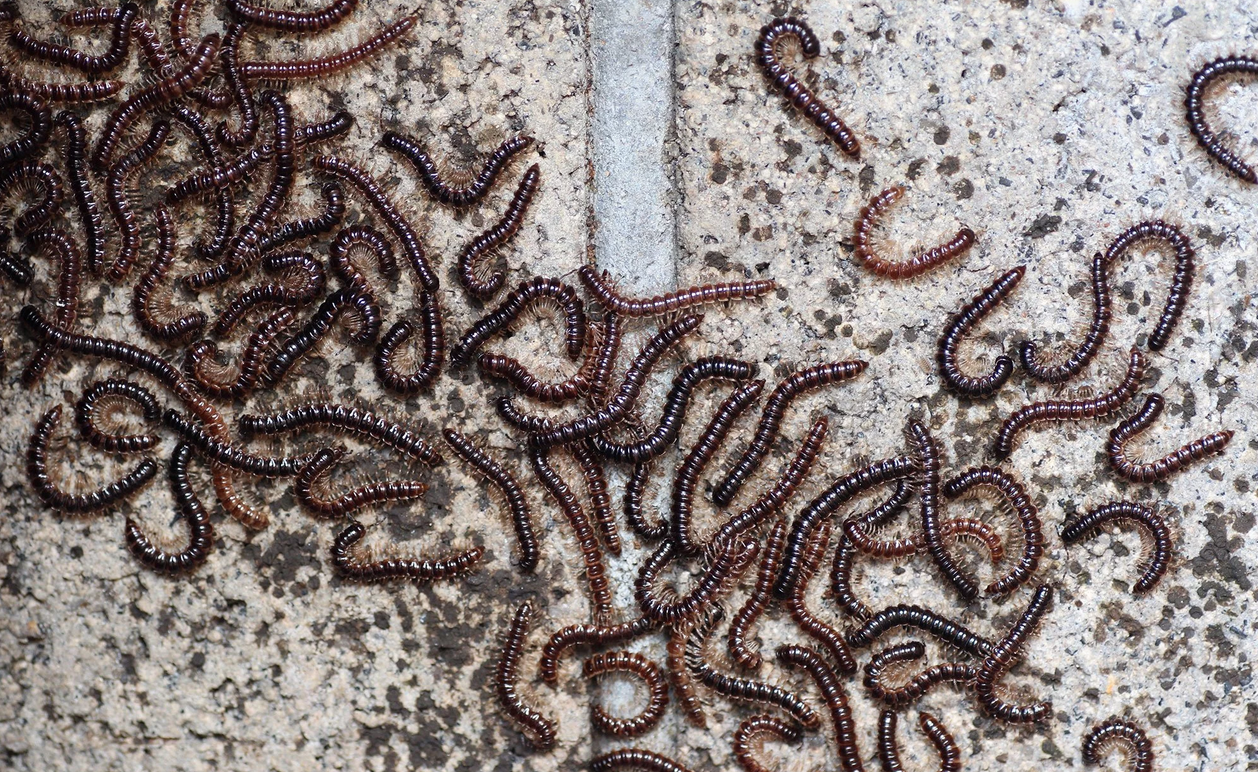 Where do Millipedes Live?
These pests are found just about everywhere, with over 7,000 species worldwide, and 1,400 species in just the United States and Canada. In fact, these critters are found in every single U.S. state, even Alaska and Hawaii. They thrive in moist habitats, such as under rocks, logs, mulch, or decaying leaf litter; as such, they live pretty much exclusively outdoors. Now you may be saying, but I've seen them (maybe even a lot of them) indoors; how can that be if they only live outside?
The short answer is that when their preferred habitat is no longer suitable, they will move to find a new one; in some cases that will lead them into your home. When the ground becomes too water-logged (like during a rainy Texas spring) or too dry, they will be forced to search for a new place to live, sometimes in large numbers. Fortunately, most houses do not have the necessary moisture levels and food sources for millipedes to thrive, so they won't be making your house their home. Sadly, the same cannot be said of your yard.
What do Millipedes Eat?
These nocturnal pests are scavengers rather than hunters and feed primarily on decomposing organic matter, such as decaying plants or dead insects. However, they have also been known to feed on the leaves, stems, and roots of seedling plants, causing potentially significant damage, depending on the severity of the millipede infestation.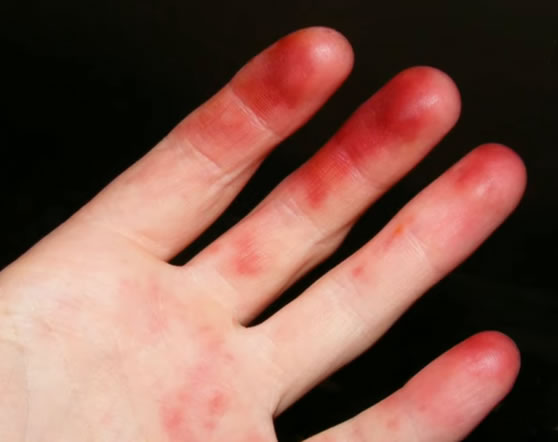 Are Millipedes Dangerous?
For the most part, millipedes are not dangerous. They do not bite or sting, and they are not a wood-destroying pest (like carpenter ants). However, when they are disturbed (for example, if you pick one up), they can produce a foul-smelling defensive fluid. This fluid can cause irritation to your eyes, blister your skin, and can even cause allergic reactions in some people. While you would generally have to touch a millipede to interact with this defensive fluid, some species can spray it several inches, meaning that just being in the immediate proximity of a millipede can potentially be highly uncomfortable.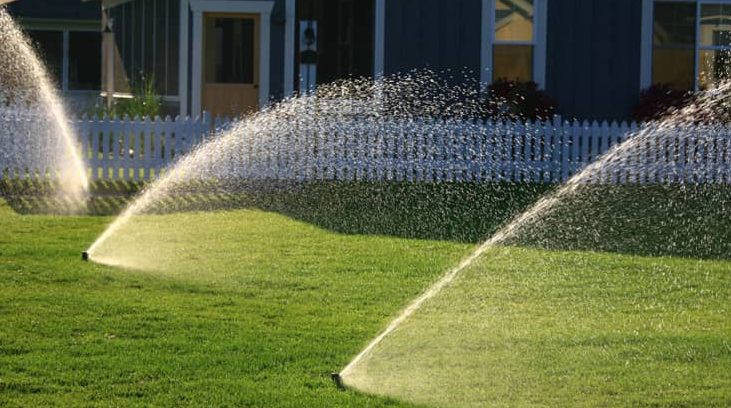 How do you Prevent Millipedes?
If you're like most people, the idea of dozens, or even hundreds, of creepy, crawly millipedes invading your home is enough to make your skin crawl. Fortunately, there are some standard preventative measures you can take to keep your house free from these pests.
Maintain a regular pest control service with The Bug Dude to keep a pest barrier around your home and keep the millipedes where they belong…outside
Keep mulch at least 6 to 12 inches away from your house's foundation
Use gravel or other inorganic mulch if possible as it will drain better
Remove items from around your foundation that will promote moisture in the soil. Examples are: leaves, grass clippings, firewood, wood boards, flower pots, and large stones. Removing these items from your yard as well will also help limit the number of millipedes on your property. Fewer millipedes in your yard means fewer that could get inside your house.
Keep gutters and downspouts clean and debris-free
Repair any sprinkler head or water spigot leaks around your home
If any areas in or under your home are excessively humid or retaining moisture, get these areas properly repaired. You may need to consider new means of ventilation, dehumidifiers, sump pumps, etc. Be especially sure to check crawl spaces, basements, bathrooms, laundry rooms, and kitchens for high humidity.
Do not over-water your lawn, and make sure to allow the soil to dry between waterings
Keep grass well-mowed and free of yard debris
Seal any exterior cracks in your foundation, walls, and around around doors and windows
Inside your home, seal cracks and crevices in your walls and behind baseboards
Install door sweeps (as needed) on exterior doors
How do you Eliminate Millipedes?
In the case of millipedes, total elimination isn't actually the goal. Millipedes are ecologically beneficial, provided they are in reasonable numbers and stay out of your home and in the yard where they belong. So if you see a couple in your yard as you're gardening or playing with your kids or dogs, just leave them alone and know that they, like earthworms, and doing a service for the soil. However, if you find your yard inundated with these pests or start to see them getting inside your house, give The Bug Dude a call at 800-310-BUGS (2847) and get one of our expert technicians out to your home to evaluate the issue and put together the best treatment plan for your needs.
This spring, whether you see a pest you think is a carpenter ant, a bug that just gives you the creeps, or anything in between, remember that no matter what the pest problem is, The Bug Dude is here to help.
Further Reading:
"Meet the Millipede" – PCT
"Millipedes" – National Wildlife Federation
"Multiplying millipedes" – mike.merchant – Insects in the City – Texas A&M AgriLife Extension
"Centipede, Millipede" – Field Guide to Common Texas Insects – Texas A&M AgriLife Extension
"Texas Millipedes Taking Residence Indoors" – Jason Jones, Messenger Reporter
"Sowbugs, millipedes and centipedes" – Jeffrey Hahn & Mark Ascerno, former Extension entomologists – University of Minnesota Extension
Author Bio: Alissa Breach has been gaining knowledge and experience around pest control concerns over the last 13 years while working for Mid-Cities Pest Control. She has a creative writing BA from UW-Madison and is always pursuing new and interesting writing projects.